Your one-stop-shop for high quality leads!
As the leading independent distributor of life and health insurance leads and products, our centralized approach allows agents a platform for growth, connecting you with lead providers from a variety of sources.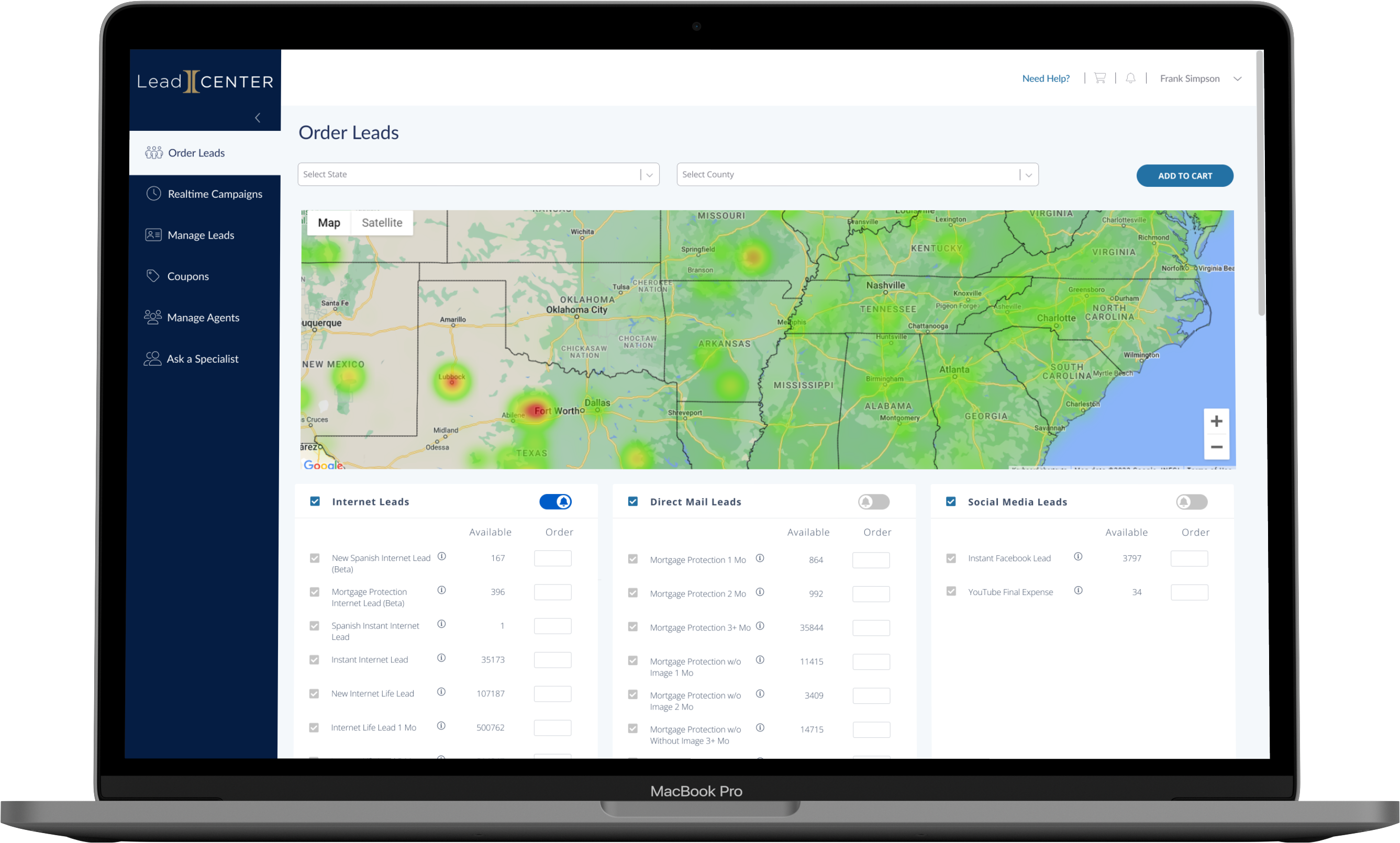 Search By Location
Access our Lead Database and drill down into leads within a specific geographical area using interactive heat-maps from a variety of sources.
Access Lead Varieties and Product Options
With a variety of lead types for multiple products (Medicare, final expense, etc.), agents can reach a large range of prospects at any stage in the clients lifecycle. Sourced from a variety of channels including direct mail, social media, search engines, find the best prospect for your business needs.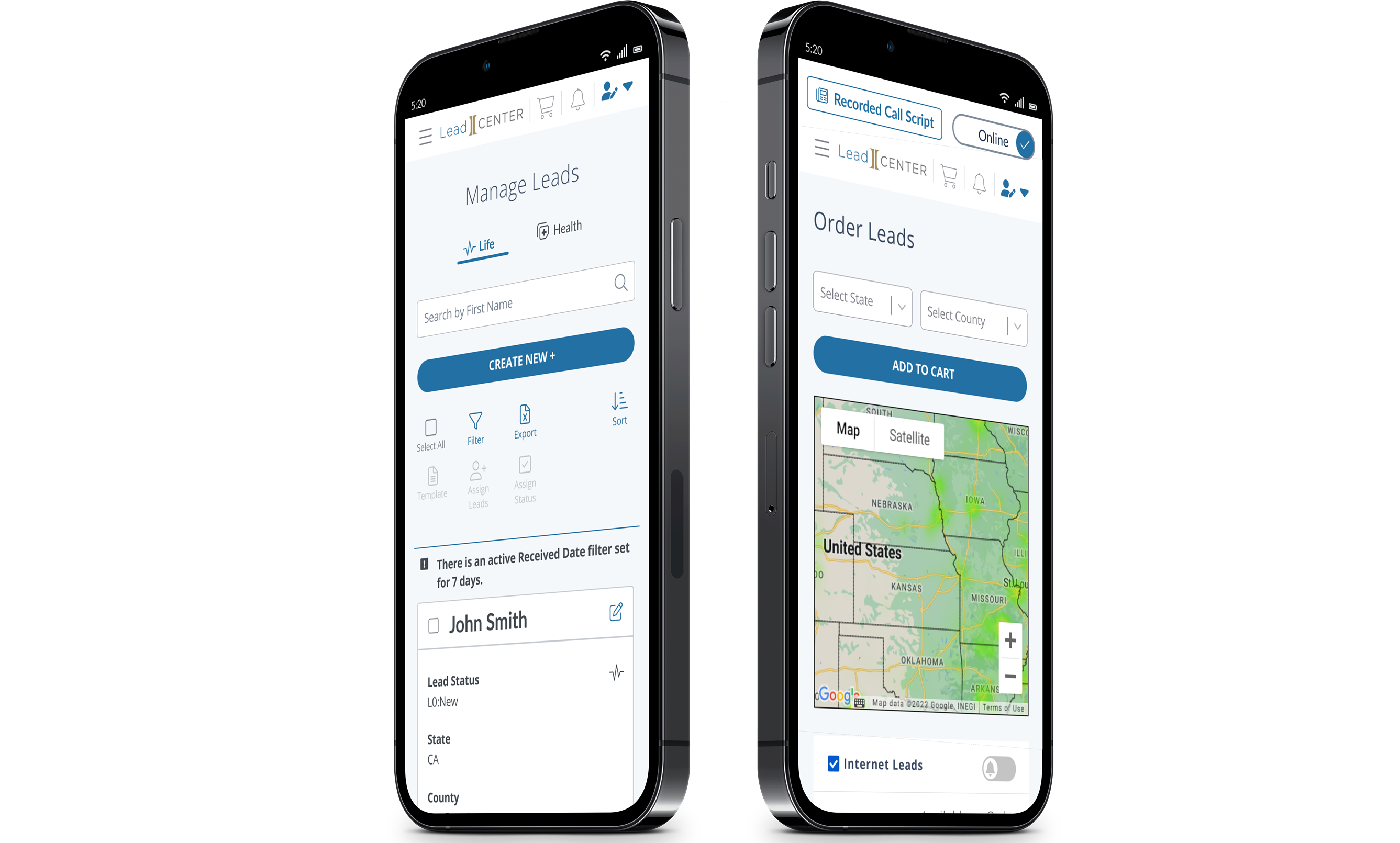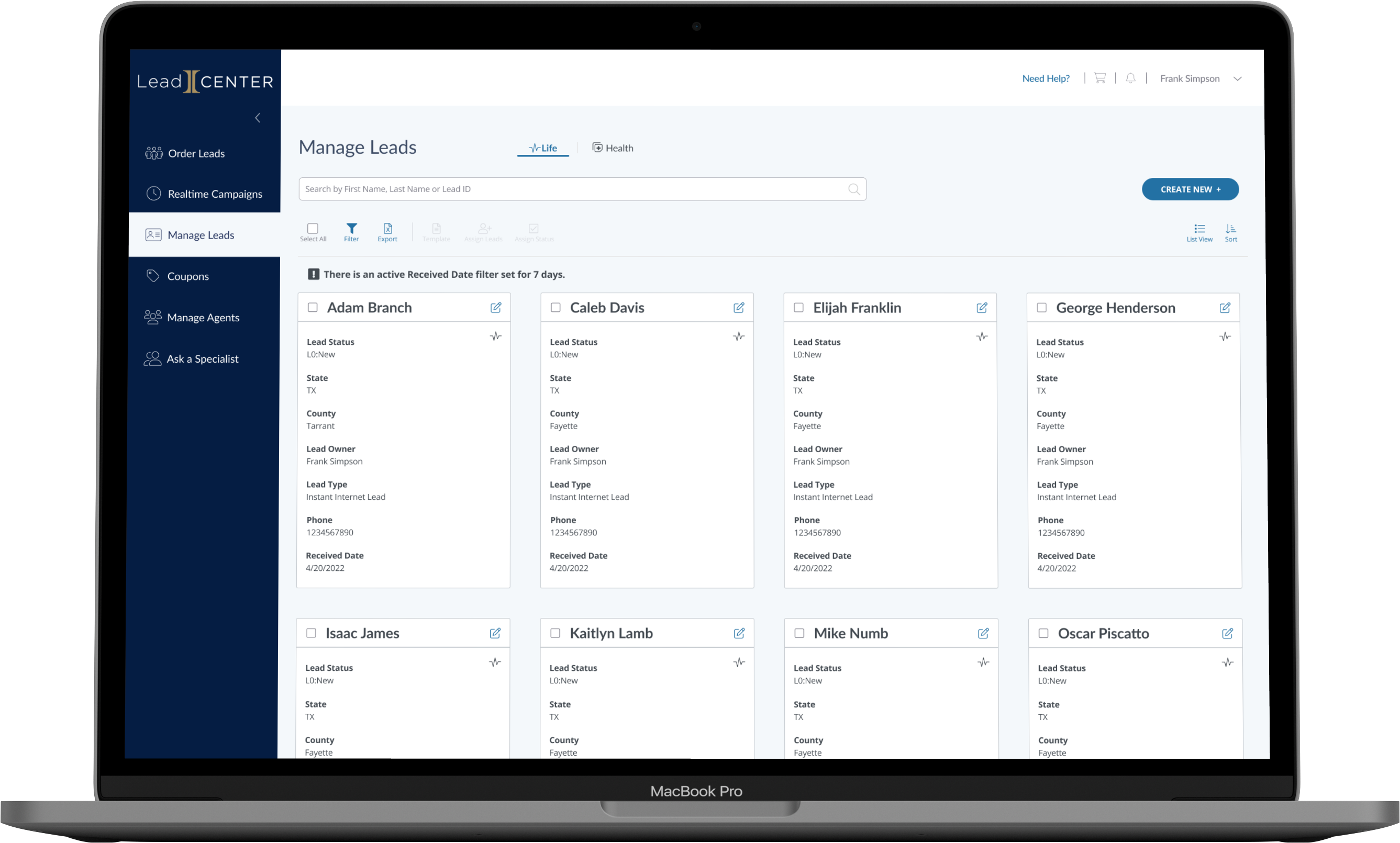 Contact Management
Track all of your lead information using our built in CRM. Spend less time on paperwork and more time on your following up on your leads and clients' needs.
Why is ILC the best for your needs?
ILC Leads are 100% verified and updated regularly via TrustedForm Certified Leads, Trusted LeadiD Jornaya and/ or a Direct Mail certified reply card. You will never doubt the authenticity of your leads.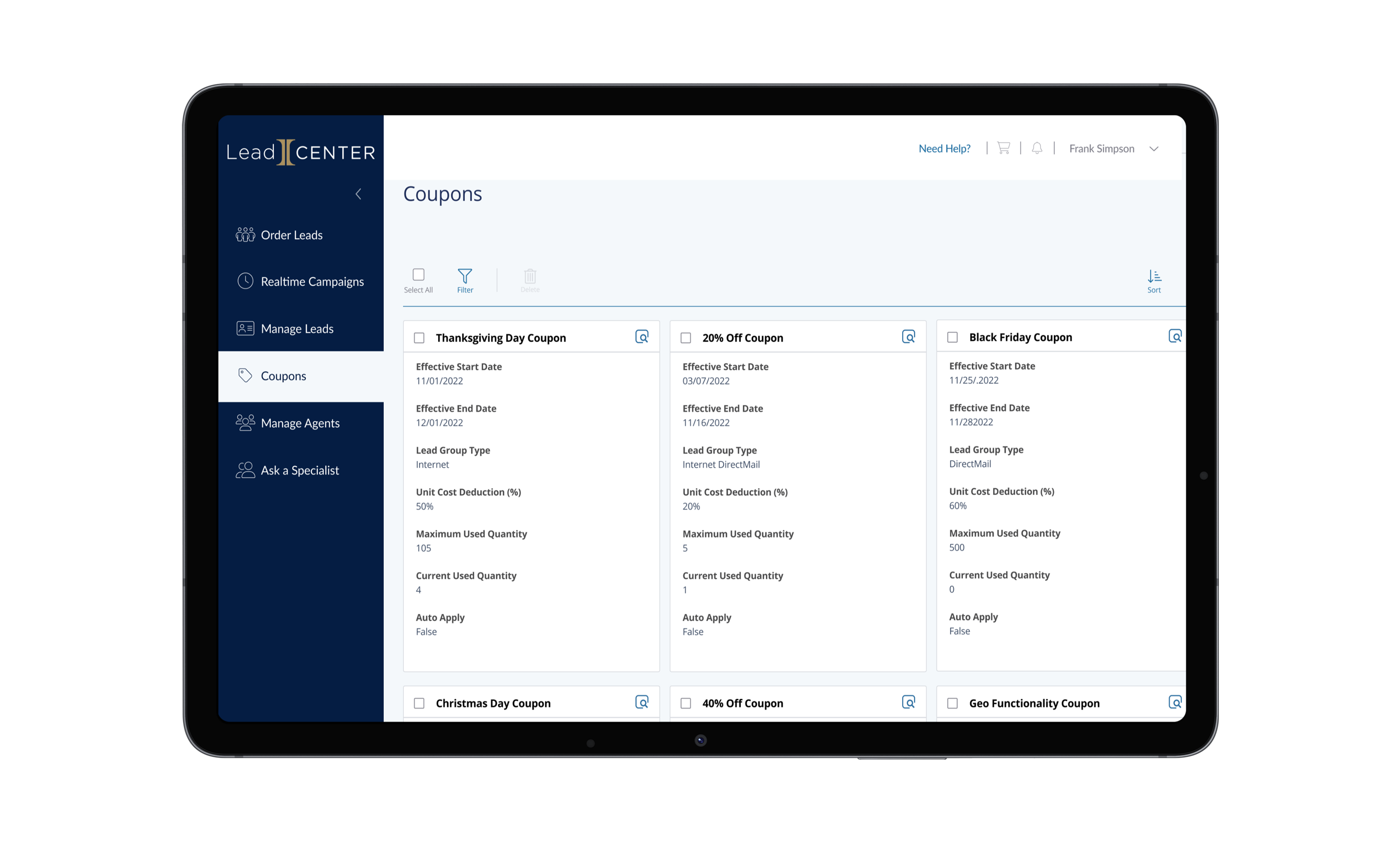 WHY LEADCENTER?
Set up lead campaigns and enable real-time lead acquisition through data or call leads
Use the lead mapping feature to find and purchase leads anywhere in the country
Internet, Direct Mail and Social Media leads
Access to TCPA compliant and exclusive leads
New lead notifications based on your saved search history
Competitive Lead Pricing - manage your budget
Management of pre-existing leads - all in one place
Immedicate access to leads from anywhere in the US with no waiting
Leads with complete contact details
Contact us to get started today!