Dental, Vision & Hearing Insurance Hearing plus dental and vision coverage all in one plan
The SureBridge dental, vision, and hearing plan provides covered services under one policy for a single premium. It's a more affordable way for your clients' families to get regular checkups, which can help prevent serious health conditions. Coverage is available at thousands of providers nationwide.
No Basic Dental Waiting Period
Affordable Premiums
Day 1 Coverage
No Deductible for Preventive Dental or Vision/Hearing Exams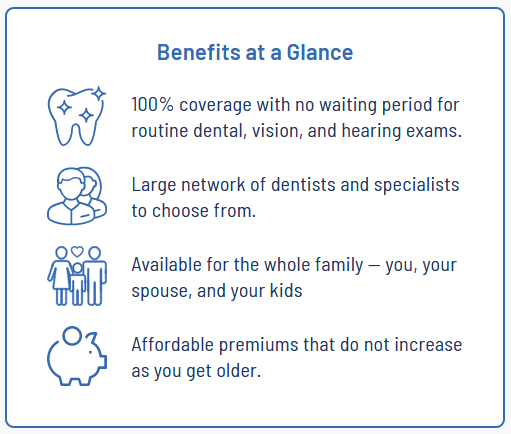 Submit contact form to learn more!