2019 Medicare Communications and Marketing Guidelines Released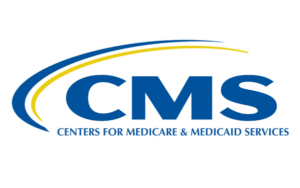 As you know, marketing is crucial to your success. It's not only how you generate fresh leads, but also how you hang on to your existing clients. Every year, CMS releases updated marketing guidelines to help you stay compliant. This year, there are a few major changes we want you to understand.
Unsolicited Email Marketing
Plans may now contact potential members through advertisements, direct mail, and email. The main compliance rule to be aware of is that all email marketing MUST contain an "unsubscribe" or "opt-out" capability.
Plans and sponsors are still not permitted to use door-to-door or telephonic solicitation and cannot approach enrollees in public areas. However, you can approach enrollees in healthcare common areas, such as hospital cafeterias, recreational rooms, and conference rooms. If your client is an appointment "no-show" and you want to leave some information at the residence, you are still permitted to do so (as long as there was a scheduled appointment). Additionally, you can call your current beneficiaries (before October 1) – you just can't call fresh leads unsolicited.
Open Enrollment Period
Did you hear about the new open enrollment period from Jan 1 to March 31? Plans are not allowed to send unsolicited materials advertising the ability to make a change during OEP. They also cannot host or promote agent events that advertise OEP as an additional sales period. Most significantly, you cannot call former enrollees who selected a plan during AEP to tell them about OEP.
Educational Events
New this year, you can now distribute business cards and/or contact information to encourage beneficiaries to initiate contact when you are at an educational event. Business reply cards are also allowed.
Sales Presentations
You are also permitted to conduct sales presentations and distribute CMS-approved marketing materials as long as you do not modify the materials.
Scope of Appointment
A wording update makes it clear that ALL sales, regardless of venue (in-person, over the phone, etc.) must follow the SOA parameters. Reminder: Discussions within the appointment must only relate to previously agreed upon products and must have been documented in the SOA. Additionally, you may not discuss plans for the following year before October 1.
Click here for updated Medicare Communications and Marketing Guidelines