Declared SEP for AL, FL, and GA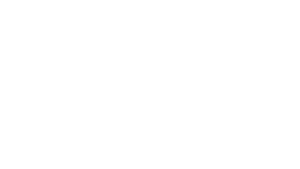 Declared SEP for AL, FL and GA Counties Impacted by Hurricane Michael
Please be advised CMS has announced a one-time Special Enrollment Period (SEP) for those affected by Hurricane Michael in the event they were unable to make an election during another qualifying election period. This opportunity will be available to beneficiaries who:
Reside/resided in, or whose caretaker resides/resided in, one of the affected counties at the start of the incident period where Federal Emergency Management Agency (FEMA) declared as being eligible to apply for assistance.
Had another valid election period at the time of the incident period, and;
Did not make an election during their other valid election period.
The counties and incident periods affected by Hurricane Michael include the following:
Alabama
Incident Period: October 10, 2018 to October 23, 2018
Counties: Baldwin, Barbour, Bullock, Butler, Coffee, Conecuh, Covington, Crenshaw, Dale, Escambia, Geneva, Henry, Houston, Mobile, Montgomery, Pike, Poarch Creek Reservation and Trust Lands (also FL), Russell
Florida
Incident Period: October 7, 2018 to October 19, 2018
Counties: Bay, Calhoun, Franklin, Gadsden, Gulf, Holmes, Jackson, Jefferson, Leon, Liberty, Madison, Okaloosa, Taylor, Wakulla, Walton, Washington
Georgia
Incident Period: October 9, 2018 to October 23, 2018
Counties: Appling, Atkinson, Bacon, Baker, Ben Hill, Berrien, Bleckley, Brooks, Bulloch, Burke, Calhoun, Candler, Chattahoochee, Clay, Coffee, Colquitt, Cook, Crawford, Crisp, Decatur, Dodge, Dooly, Dougherty, Early, Echols, Emanuel, Evans, Glascock, Grady, Hancock, Houston, Irwin, Jeff Davis, Jefferson, Jenkins, Johnson, Jones, Laurens, Lee, Macon, Marion, Miller, Mitchell, Montgomery, Peach, Pulaski, Putnam, Quitman, Randolph, Schley, Screven, Seminole, Stewart, Sumter, Tattnall, Telfair, Terrell, Thomas, Tift, Toombs, Treutlen, Turner, Twiggs, Washington, Webster, Wheeler, Wilcox, Wilkinson, Worth
Effective immediately, individuals meeting the requirements listed above can enroll, dis-enroll or switch MA/MAPD plans through February 28th. Eligible enrollments will be effective the first of the month after the application has been processed.
Between now and December 7th, beneficiaries electing a January 1st effective date must use their AEP election period. This one-time SEP should only be used for enrollments outside of this period, or for an effective date prior to January 1st. Agents cannot actively target beneficiaries who qualify for this SEP, but can accept/submit an application by the beneficiary's request.