Plan Early for the 2019 AEP with Aetna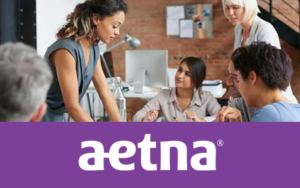 Why wait? Plan for AEP early & get a chance to qualify for FREE marketing!
The early bird gets the worm! If you schedule your AEP sales meetings and send us the event details by June 30, you could qualify to receive FREE Aetna marketing of your sales events!* PLUS— We may be able to provide $10 gift cards to prospects who attend your sales meetings!*
Remember, 2019 plan designs and service areas are pending government approval and are therefore subject to change. Sales meetings should take place on or after October 1, 2018.
How to qualify
Just send the event details of your sales meetings to your Aetna Medicare broker manager, Greg Tablan, by June 30. Be sure to include the date, time, location and room capacity for your sales meetings. We'll review your events and the market potential to see if your sales meetings qualify. Then, if your events qualify, we'll contact you directly by mid-July.
When it comes to sales meetings, think outside the box!
What would entice you to attend a sales meeting?  Try holding them at places like:
Restaurants
Libraries
Painting class w/a meeting after
Assisted living facilities
Silver Sneakers fitness locations— such as the YMCA

Senior apartment homes
Area Council on Aging
Hospitals
Conference room at a provider's office
Questions? Just contact your local Aetna broker manager Greg Tablan at TablanG@aetna.com or at (504) 250-1368.
*Meetings submitted after June 30, 2018, and overflow of concentrated areas may not qualify to receive Aetna marketing. Agents are responsible for booking meeting space and providing their own audio/visual equipment (laptops/projectors, viewing screens, etc).